Menu Brunch
Samedi et dimanche à partir de 12h00 !
Produits frais, formule complète, jus détox, café américain bio à volonté…
BRUNCH COMPLET 27,5€
Boissons chaudes à loisir : Café Américain bio, Chocolat chaud ou Thé
+ 1 jus pressé : jus détox ou orange pressée + 1 biscuit du jour
Les plats salés au choix:
– Madame Louise
Oeuf au plat, pain de mie, Comté 18 mois, jambon de Paris
– Avocado toast au saumon Gravlax maison
Oeuf poché, sauce chili maison, amandes torréfiées, épices mexicaines
– Tartine aux champignons (Végé)
oeuf poché, beurre à l'ail, pesto maison, copeaux de Grana, Padano & salade verte
Les desserts au choix:
Brioche perdue & caramel au beurre salé maison
Fromage blanc, compotée à la rhubarbe & Granola maison
Crêpes maison beurre & sucre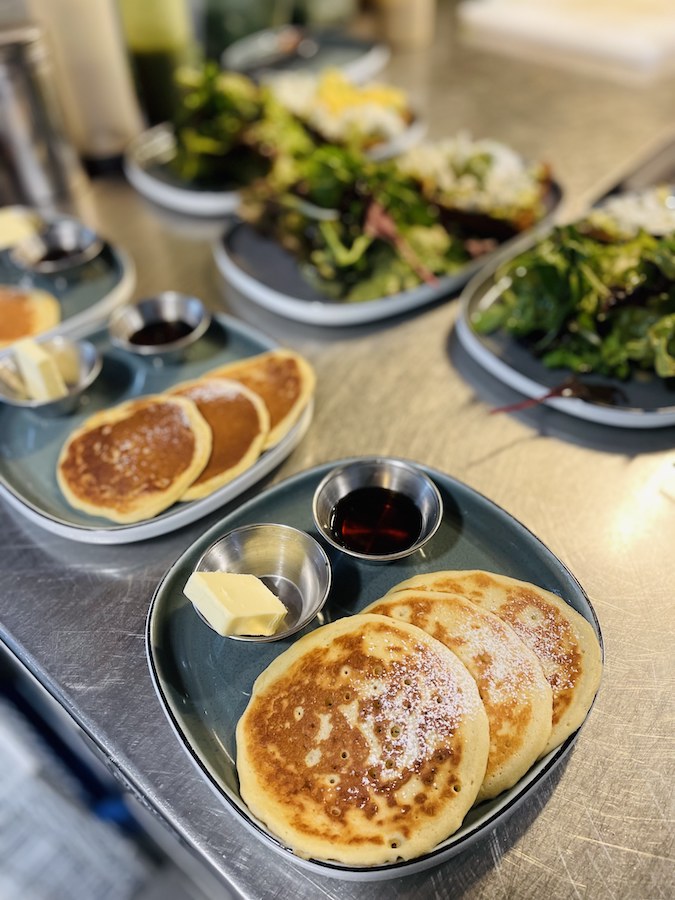 La liste des allergènes est à votre disposition. CB à partir de 10 €. Chèques non-acceptés.
ENGLISH
Brunch Formula
Saturday and Sunday from 12pm !
BRUNCH FORMULA 27,5€
Hot drinks at your will:
Organic filtered coffee, hot chocolate
or tea (Breakfast blend, Earl Grey, Ceylon, Red Fruits, Mint, Green)
+
One fresh juice: detox or orange juice + One « today's biscuit »
MAIN COURSE:
– Croque Madame
Sandwich bread with ham, "Comté" 18 month old & fried egg on top
– Avocado toast & homemade salmon Gravlax
Poached egg, chili sauce, roasted almonds & Mexican spices
– Vegetarian toast
Mushrooms, pesto sauce, roasted cheese & poached egg
Desserts:
– "Grandma's brioche" and caramel salted butter
– Cottage cheese yogurt, mash rhubarb & homemade Granola
– Crepes with butter and sugar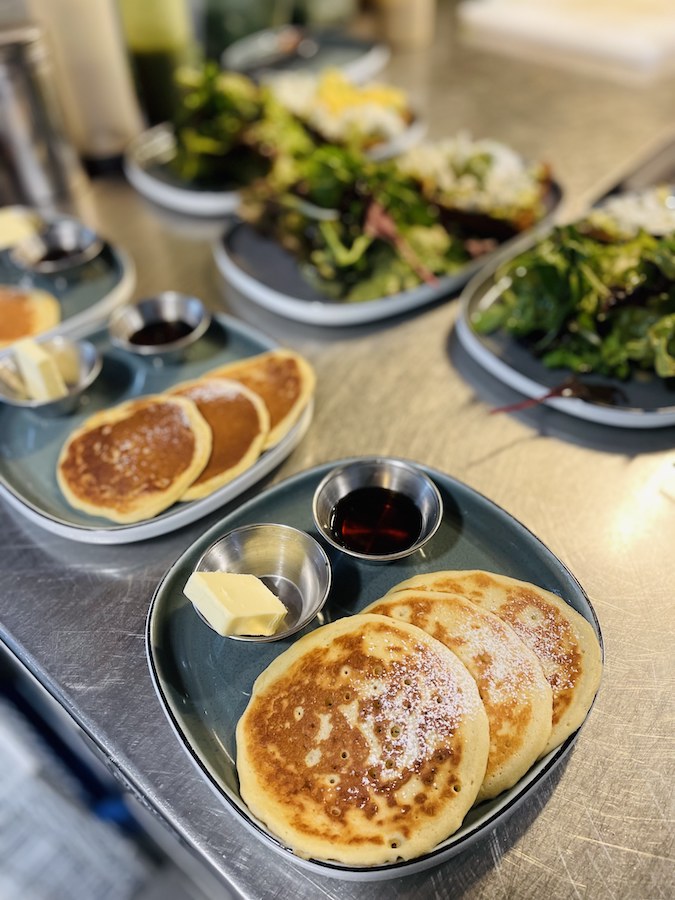 The list of allergens is at your disposal. CB from € 10. Checks not accepted.