Menu Brunch
Tous les samedis et dimanches à partir de 12h00 !
Produits frais, formule complète, jus détox, café américain bio à volonté…
BRUNCH COMPLET 27,5€
Boissons chaudes à loisir : Café Américain bio, Chocolat chaud ou Thé
+ 1 jus pressé : jus détox ou orange pressée + 1 biscuit du jour
Les plats salés au choix:
– Bun's au pastrami
Cheddar affiné, sauce barbecue maison, émincé de chou blanc
– Avocado toast au saumon Gravlax maison
Oeuf poché, sauce chili aneth coriandre, amandes torréfiées
– Brouillade d'œufs aux asperges vertes
Parmesan, roquette, nem de fêta à l'estragon, chips de pain
Les desserts au choix:
Brioche perdue, caramel au beurre salé maison
Banana Bread maison
Pancakes au beurre et sirop d'érable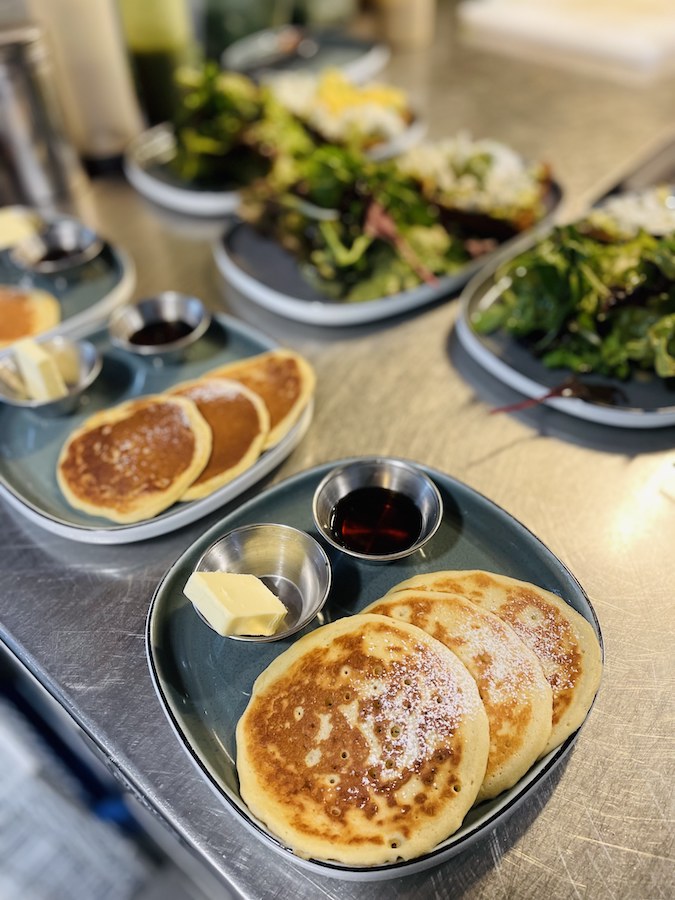 La liste des allergènes est à votre disposition. CB à partir de 10 €. Chèques non-acceptés.
ENGLISH
Brunch Formula
Saturday and Sunday from 12pm !
BRUNCH FORMULA 27,5€
Hot drinks at your will:
Organic filtered coffee, hot chocolate
or tea (Breakfast blend, Earl Grey, Ceylon, Red Fruits, Mint, Green)
+
One fresh juice: detox or orange juice + One today's cookie
MAIN COURSE:
– Bun's with pastrami
Cheddar, homemade BBQ sauce and white cabbages
– Avocado toast
Salmon Gravlax, poached egg, chili sauce, roasted almonds
– Scrambled eggs and green asparagus
Parmesan cheese, rocket salad and feta cheese spring rolls
Desserts:
Homemade banana bread
Pancakes with butter and maple syrup
"Grandma's brioche" and homemade caramel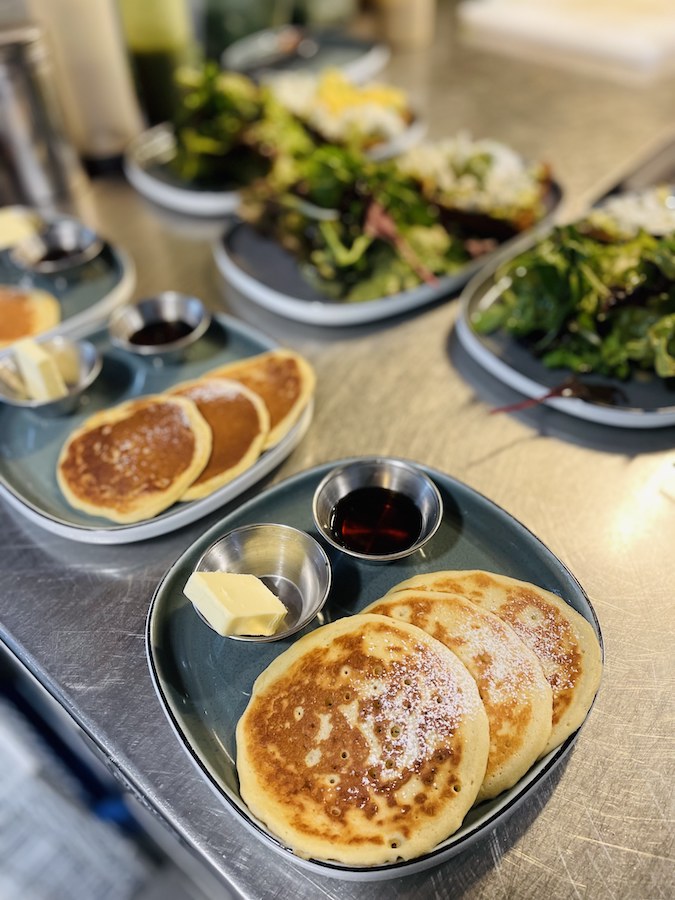 The list of allergens is at your disposal. CB from € 10. Checks not accepted.